Customer satisfaction is the backbone of the ISP business. It is the reason behind the driving force of increasing revenue. Customer churn becomes problematic if you want to grow your ISP business. According to Forrester Research, for the small companies, the client satisfaction can increase the revenue up to $1 billion. Because of this, as customers' needs and demands change, it is imperative to find new ways to remain competitive and deliver a quality customer experience.
That is why having a solution that could identify and correct quality of experience issues, resulting in lower churn, lessened burden on your tier 1 and tier 2 support teams, and increased profitability would really be great news, right? Height8 Solution helps you with this.
Let's proceed!
How H8 ISP Solution Will Help You?
H8 ISP Solution is specially designed for Internet Service Providers (ISPs). It will come with various features like Subscriber Management, Franchisee Management, seamless billing and invoicing, and much more.
It empowers you to allow your customers, you can even for seamless customer experience. Provide your customers with the all-in-one featured H8 ISP Solution. Omni-channel makes your business seamlessly available to your customers in their preferred manner, whenever and wherever they need it.
It empowers you to provide your customers:
To pay online to renew their plans
Seamless third party integrations
Omnichannel experience
Enhance support offerings
Reduce resolution times
Improve Customer Experience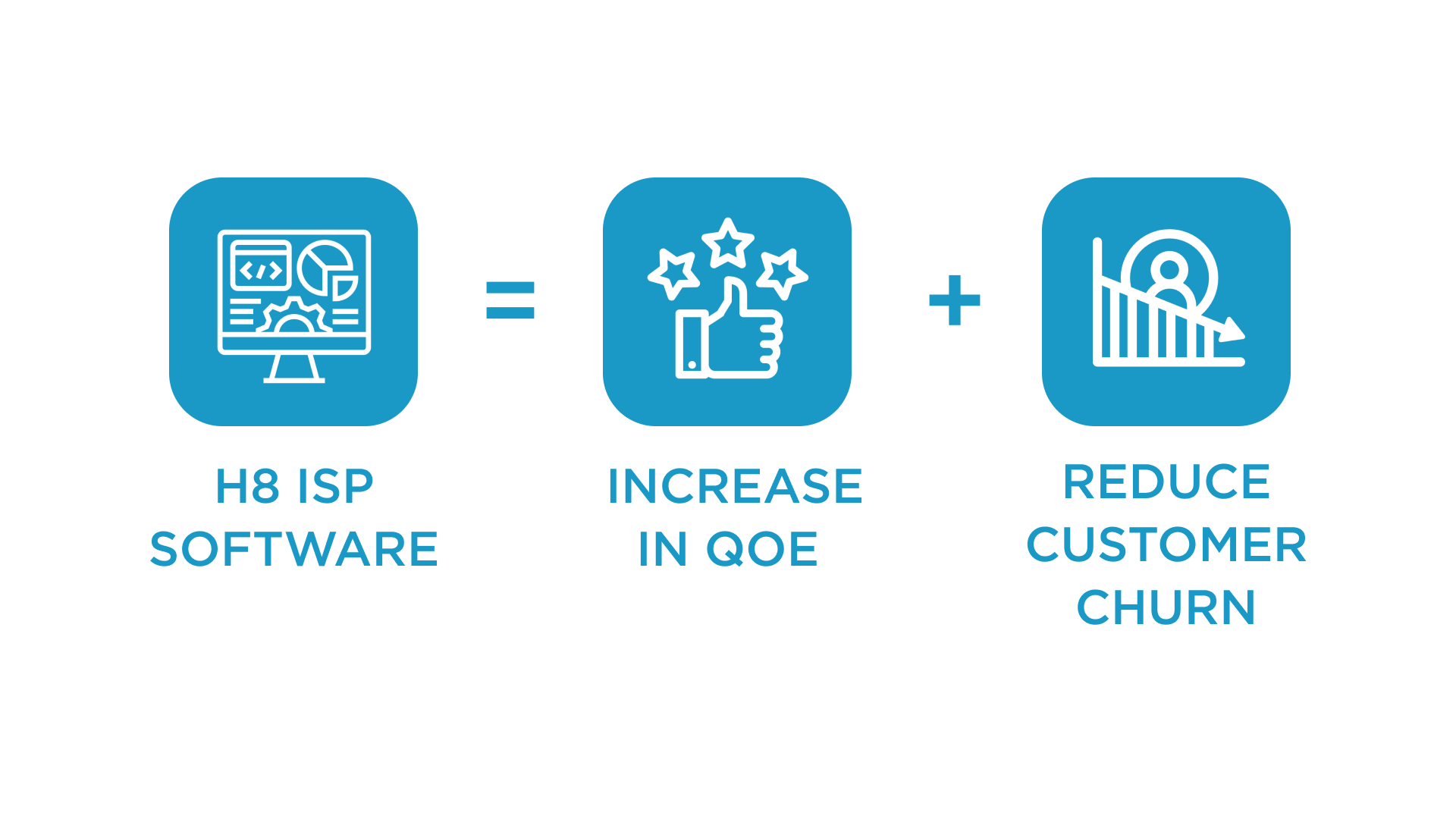 If the customers are satisfied with your service they won't switch to another solution provider. It will reduce your customer churn eventually.
H8 ISP Solution helps you to provide the best experience to your customers. We even provide the Industry best support.
Summing Up
If you're an ISP, H8 ISP Solution can help you to deliver great service by measuring, analyzing and improving the quality of experience for your subscribers. Many customers can already attest to the significantly positive impact that implementing H8 ISP Software has had on their business. You can lessen the burden on your support teams, increase retention rates by utilizing bandwidth efficiently, and ensure that your customers are receiving the optimal experience with the help of H8 ISP Software.
Have any questions or want to have a free demo of the H8 ISP Software? Write us a mail at h8ssrms@height8tech.com or call us at +91-6358931775.
Follow us on Facebook, LinkedIn, Twitter, and YouTube to get updates on the latest technological advancements in the telecom sector.